Since 2016, Eastern Michigan has played all five of its week one home openers on Friday night, so it was no surprise when they moved their week one game against Howard from the first Saturday of the season to a day earlier on September 1.
2023 Howard-Eastern Michigan football game moved to Friday fbschedules.com/2023-howard-ea…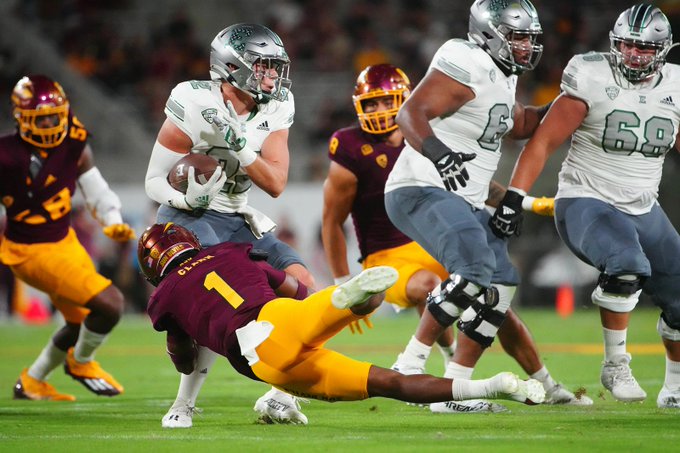 While this was an expected move, it may have been the wrong move. In 2004, Howard and Alabama State drew over 45,000 fans to Ford Field for the 2004 Detroit Football Classic. Three years later, Howard was Eastern Michigan's most-attended home game, even outdrawing Eastern Michigan's game against Northwestern at Ford Field, as 10,141 fans attended the Howard game compared to the 10,000 that attended the Northwestern game. Howard even helped Kent State draw its second-largest home crowd of 2017, with the Golden Flashes' homecoming outdrawing it by only 225 fans.
While moving the game to a Friday gives Eastern Michigan more broadcast exposure, the game will still likely be an afterthought on ESPN+. Every week one Eastern Michigan opener since 2016 has been on ESPN+ or ESPN3. Trading in thousands of in-person fans for maybe thousands of streaming viewers is hardly an optimal choice for the program.
Eastern Michigan is missing out on an electric atmosphere in moving the game to Friday night. Not only does Howard have a strong alumni presence in the Detroit metro, but they will bring one of their best teams in years as the Bison were MEAC co-champions, their first conference championship since 1993 and only their second since the Woodrow Wilson Administration in 1915.
Energy and optimism in the Howard program is high and it's not unrealistic to believe that Howard fans would make the trip from the DMV to Detroit alongside the school's Motor City alumni. Howard will be competitive with an Eastern Michigan team fresh off its first bowl victory since the Reagan Administration.
In the end, it's sad that Eastern Michigan traded a great gameday atmosphere and a larger crowd for a few more viewers on ESPN+. Increased online viewership may be Eastern Michigan's endgame, but it will come at a significant cost.